To commemorate the life and legacy of Dr. Martin Luther King, Jr. A+Squash hosted our annual MLK Community Service Event. The Civil Rights leader was a champion in the fight against poverty and our mission was to bring the importance of that message to our students.

A+Squash students prepared more than 60 nutritious meals- containing sandwiches, beverages, fruits, and a snack. We then hand delivered them in the metro Atlanta area to a community heavily impacted by poverty and homelessness.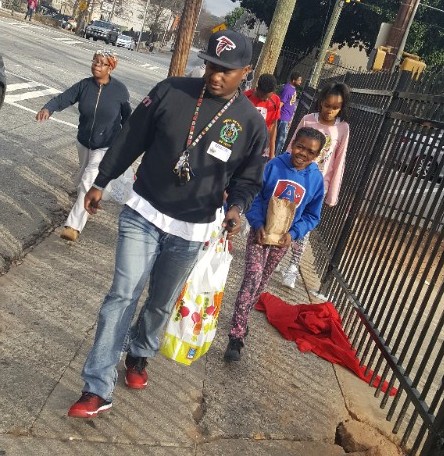 In line with the complete essence and spirit of the MLK holiday, it was equally important to ensure our students engaged in an educational component that celebrates the achievements made by African- American trailblazers.
Our event concluded with a trip to view the film, Hidden Figures, which recounts the triumphs and struggles of three female African-American mathematicians, and their incredible contributions to the NASA Space Race. This film was an inspirational tool used to encourage our students to pursue STEM fields, and show them the importance of pursuing your dreams.